I am super lucky to have this giveaway from the great people at the Color Run. I am so excited to be able to present y'all with such an awesome giveaway as my very first giveaway. I have never done the Color Run as I am planning to run my first in March, but I will give you all the details!!!
The Color Run is also known as the happiest 5K on the entire planet. That is pretty exciting!
It is a 5K run where you get covered in colored powder at each kilometer. The Color Run has two "rules:"
1. Wear white at the starting line.
2. Finish plastered in color.
Another thing I already love about the Color Run is the charity connection. Even though the Color Run is a for-profit organization, it has an emphasis on charity. In each city, The Color Run partners with a charity. The partnerships happen in different capacities, but it is great knowing that you run for a cause! It just makes running that much better!
Nervous about being covered in color? Don't be, none of these people look worried. They are all ecstatic to be running covered in color!! I can't wait to try this!
This event isn't only for runners. According to the Color Run FAQ, "you can run, walk, crawl, or cartwheel if you wish." So there is no excuse not to enter this giveaway and do the Color Run!
What are you waiting for? Enter the giveaway!!! You will receive one Color Run entry to the city of your choice!
View cities
here
.
a Rafflecopter giveaway
***I was offered two free entries for this post- one for myself, and one for a giveaway. All opinions are my own.***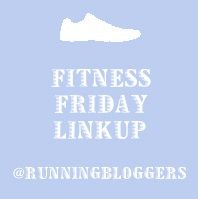 Check out
http://www.talkless-saymore.com
for her #fitnessfriday.